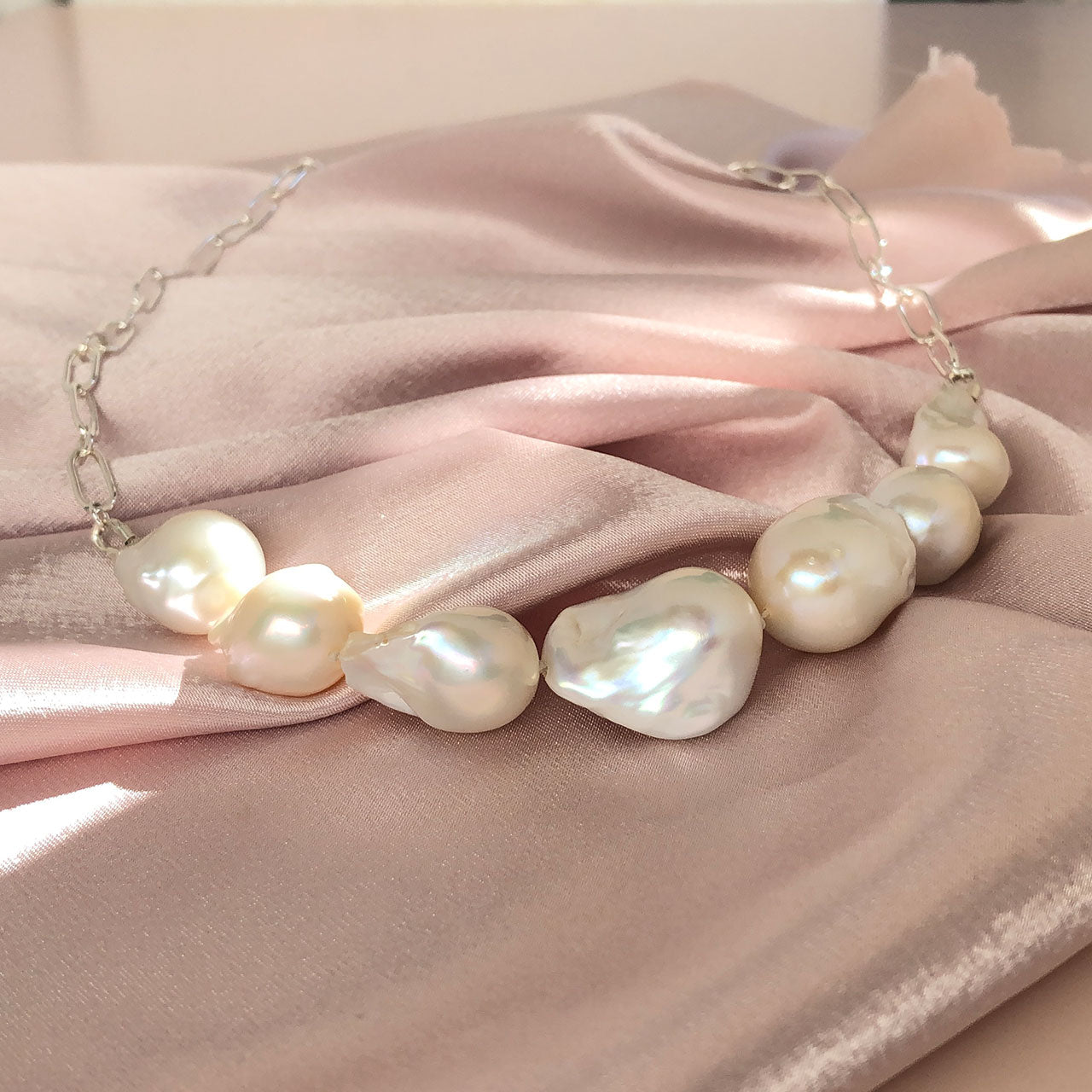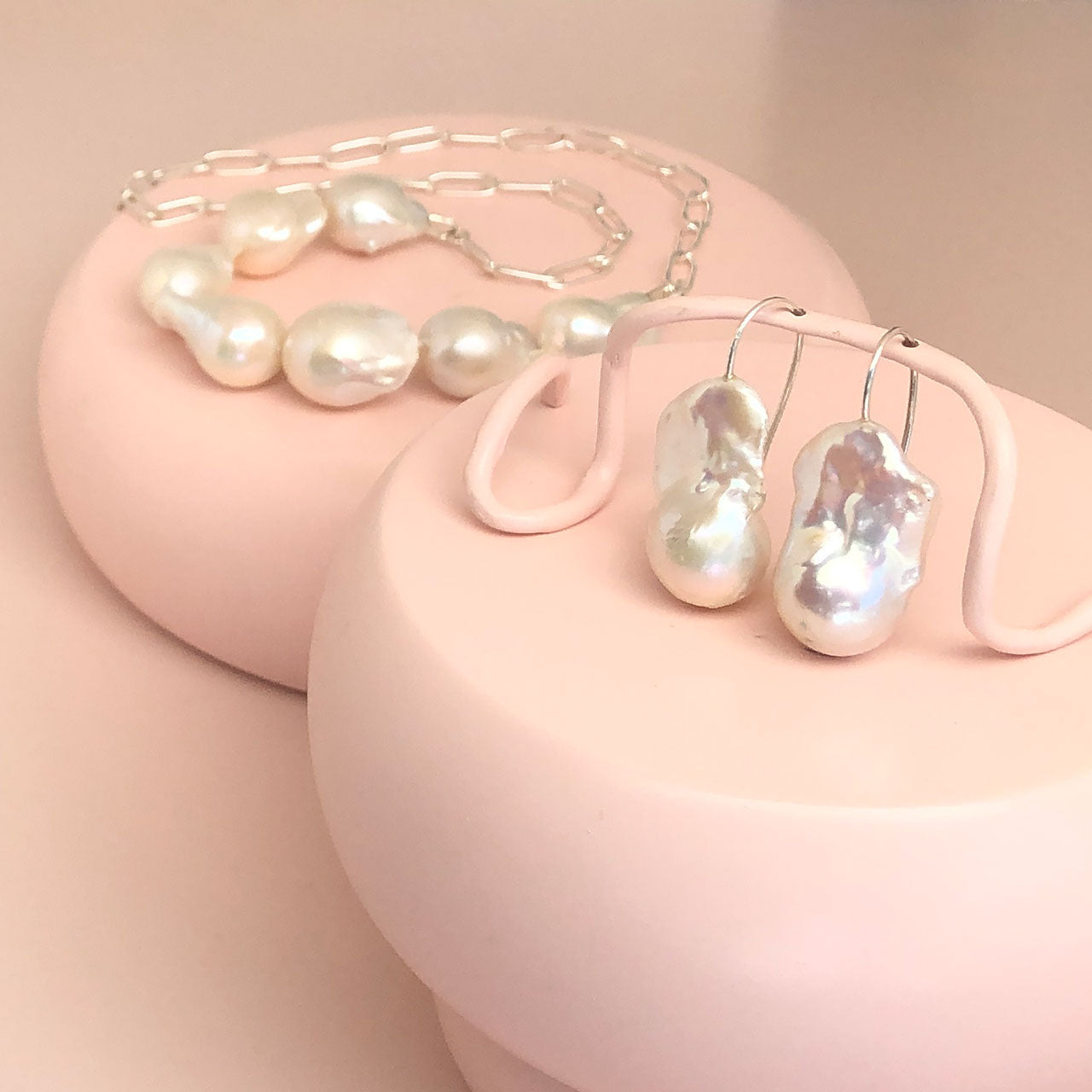 Isla Sterling Silver Pearl Necklace
Description

Product Details:
Most definitely not your classic pearls!
These beautiful big, bold natural pearls link up with sterling silver chain, turning up the volume on any look!
Baroque Freshwater Pearls: bolder than your average and unique in colour and luster, feature natural irregular silhouettes.
Make it your one-of-a-kind!
✺ Sterling Silver 925
✺ Precious Gem: Baroque freshwater pearl
✺ Precious Gem Size:  pearl length - naturally varies between 20-24mm
✺ Necklace length:  adjustable up to 50cm
✺ Handmade in our  Cape Town Studio
✺ Beautifully presented in our signature J&R packaging
Isla Sterling Silver Pearl Necklace